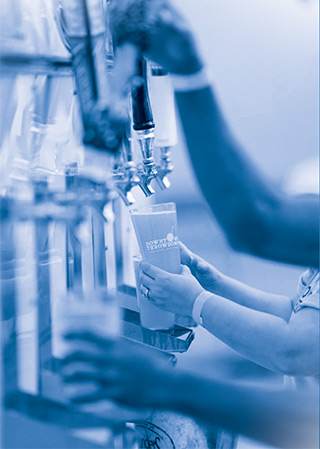 Downtown Throwdown BBQ & BREWFEST
Experience some of WV's Tastiest BBQ creations and frostiest Craft Brews on September 16, 2023!
Our premier fall event in downtown Parkersburg is the Downtown Throwdown BBQ & Brewfest. Our Brewfest features several West Virginia craft beers, delicious BBQ and other food items from a variety of food vendors, and great live entertainment.
It takes place in Parkersburg's Bicentennial Park in historic downtown Parkersburg every September.
For more information on Downtown Throwdown, visit Downtown Throwdown BBQ & Brewfest — Downtown PKB