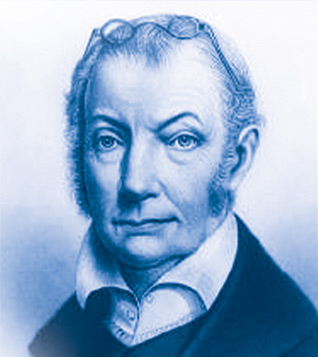 Aaron Burr
Famous Local People
Parkersburg is home to a number of interesting and prominent figures in U.S. History.
William M. Batten (1909 – 1999) – President of J C Penney Company (1958-1974) and chairman of the board of the New York Stock Exchange (1974-1984).
Harman Blennerhassett – Exiled Irish aristocrat who built a lavish estate in the wilderness of the Ohio River island that bears his name. Stood trial for and was acquitted for his part in Aaron Burr's Southwest conspiracy (1807).
Margaret Blennerhassett – Harman's wife and West Virginia's first poet. Brought a high level of culture to the Mid-Ohio Valley.
Arthur I. Boreman (1823-1896) – First governor of West Virginia (1863-69) and U.S. Senator (1869-1875).
Aaron Burr – Former U.S. vice president. Hatched his ill-fated plot for Southwest conquest on Blennerhassett Island (1805-06).
Joseph H. Diss Debar – Designed the state seal of West Virginia while in Parkersburg and served as the state's first commissioner of immigration.
Paul Dooley – Actor. His films include "Breaking Away" and "Popeye".
Alvaro F. Gibbens – Author. Founded Daughters of American Pioneers.
Linda Goodman – Popular astrology writer. Wrote bestsellers "Sun Signs" and "Love Signs".
Leonard D. Heaton – Surgeon General of the U.S. Army (1959-1969) and served as Dwight Eisenhower's personal physician and surgeon.
Moses Hewitt – Frontier scout. His captivity by the Indians is one of the best recorded in the annals of Ohio Valley frontier history.
Andrew Delmar Hopkins – Eminent horticulturalist and etymologist.
Jacob Beeson Jackson (1829-1893) – Mayor of Parkersburg (1879) and sixth governor of West Virginia (1881-1885).
Bernard McDonough – Internationally known industrialist, entrepreneur and philanthropist.
A. Earle "Greasy" Neal (1891-1973) – Football coach for the Virginia Cavaliers (1923-1928), West Virginia University (1931-1933) and Philadelphia Eagles (1941-1950). Elected to Pro Football Hall of Fame in 1969. Also played outfield for the Cincinnati Reds (1916-1924).
Jackson "Jack" Rathbone, Jr. – Former chairman of Standard Oil of New Jersey and president of Lehigh University.
William E. Stevenson (1820-1883) – Third governor of West Virginia (1869-1871).
Felix Stump – Commander-in-Chief, U.S. Pacific Command (CINCPAC) after World War II (1953-1958).
Nick Swisher – Current baseball player for the New York Yankees and son of Steve Swisher.
Steve Swisher – Former baseball player for the St. Louis Cardinals, Pittsburgh Pirates, Chicago Cubs and San Diego Padres.
Peter G. Van Winkle (1808-1872) – U.S. Senator (1863-1869). Cast the deciding vote in the impeachment trail of President Andrew Johnson (1867) that acquitted the president.
Albert B. White (1856-1941) – Eleventh governor of West Virginia (1901-1905).
Gill Robb Wilson – American aviator, Presbyterian minister, military advocate and first head of the Civil Air Patrol (1941).
GENEALOGY
Parkersburg/Wood County Public Library
3100 Emerson Ave
Parkersburg, WV 26101
304-420-4587

Wood County Historical & Preservation Society
P O Box 565
Parkersburg, WV 26101
304-485-8655 (Bob Enoch)
West Augusta Historical & Genealogical Society
303 37th St
Vienna, WV 26105
304-295-3046 (Jim Miracle)