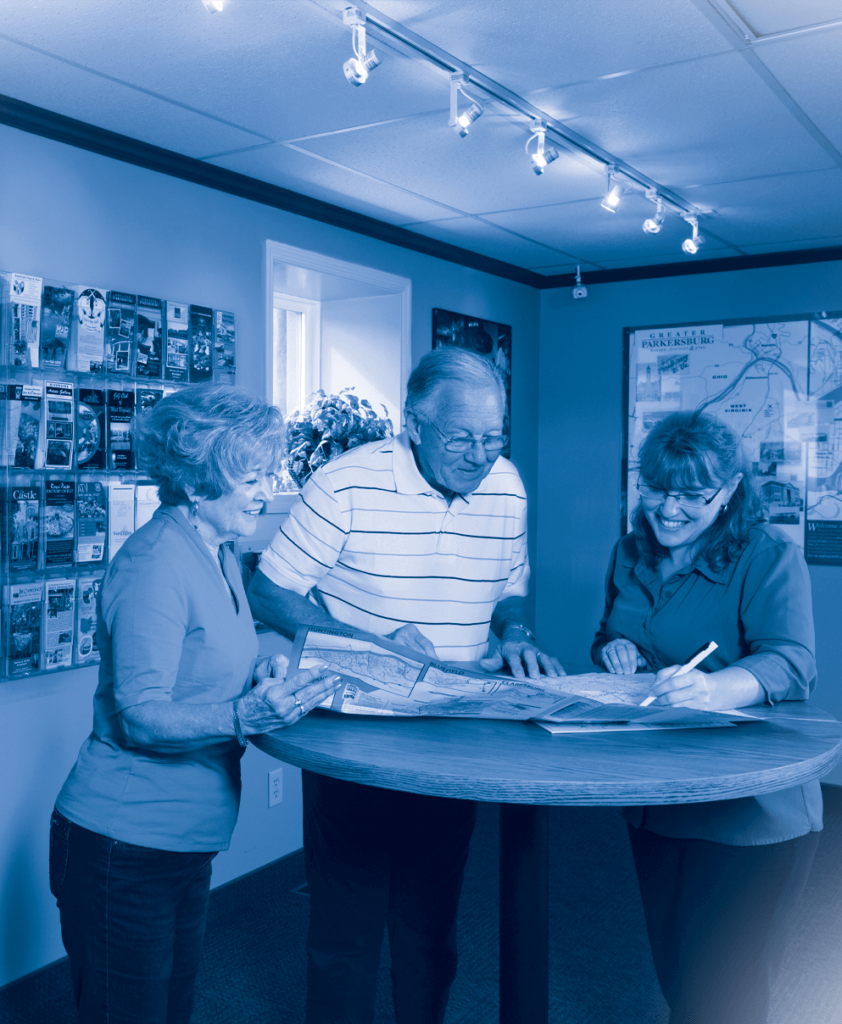 Partners & Members
Before writing the check to join any organization, you invariably have several questions, not the least of which is… "Why should I support this organization?"
As a bureau partner or member there are several direct and indirect benefits – the most important being a concerted effort by a competent marketing organization to maintain a healthy economy in which you can successfully do business – an economy with a constant influx of visitors and their dollars. You are supporting an organization with a long record of effectively marketing the Mid-Ohio Valley as a destination for vacation travelers, group tours, meetings and other group functions.
Every time you see tourists shopping, dining and sightseeing, a motor coach parked at an area attraction, a competitive sporting event taking place or a convention group staying at a local hotel, chances are the bureau was behind the scenes helping to make it happen.
No area, regardless of its charm, facilities or other attributes sells itself. Destinations around the world continually court pleasure travelers, tour groups, meetings and conventions. Only a strong, effective and adequately-funded bureau can guarantee that the Mid-Ohio Valley remains a destination of choice and that tourism as an industry continues to see positive growth each year.
Businesses and organization directly involved with the tourism industry receive a number of benefits from their bureau partnership. When the bureau promotes this region as a visitor destination, it also promotes its partners. Participation in bureau programs is a cost effective means of leveraging your own marketing and sales dollars. Cooperative programming and destination promotion coordinated by the bureau enables all tourism businesses to have a name that visitors recognize.
Even businesses not directly involved in tourism receive substantial benefits from the Bureau's efforts to maintain a growing tourism industry in the Mid-Ohio Valley. Everyone benefits from tourism since dollars spent by visitors eventually reach all segments of the business community through salaries, supplies, services and other purchases by tourism businesses and their employees.
The Mid-Ohio Valley is on the threshold of several new tourism-related projects, and these exciting developments bring a fresh look and make this area a better place to visit and live. This growth and development does not happen by accident, nor will it continue without proper planning, promotion and encouragement. That is the primary role of the Greater Parkersburg Convention & Visitors Bureau.