I experienced many new things at North Bend State Park. Learning to rappel, rock climb and hone my kayaking skills plus we met some extremely nice people, ate awesome food, and overall had a great day at the beautiful North Bend State Park.
Hannah Duffield and I got to spend the whole day at North Bend State Park taking in two of the of the quest classes that North Bend has to offer. I experienced many new things including being at North Bend itself. We met some extremely nice people, ate awesome food, and overall had a great day at the beautiful North Bend State Park.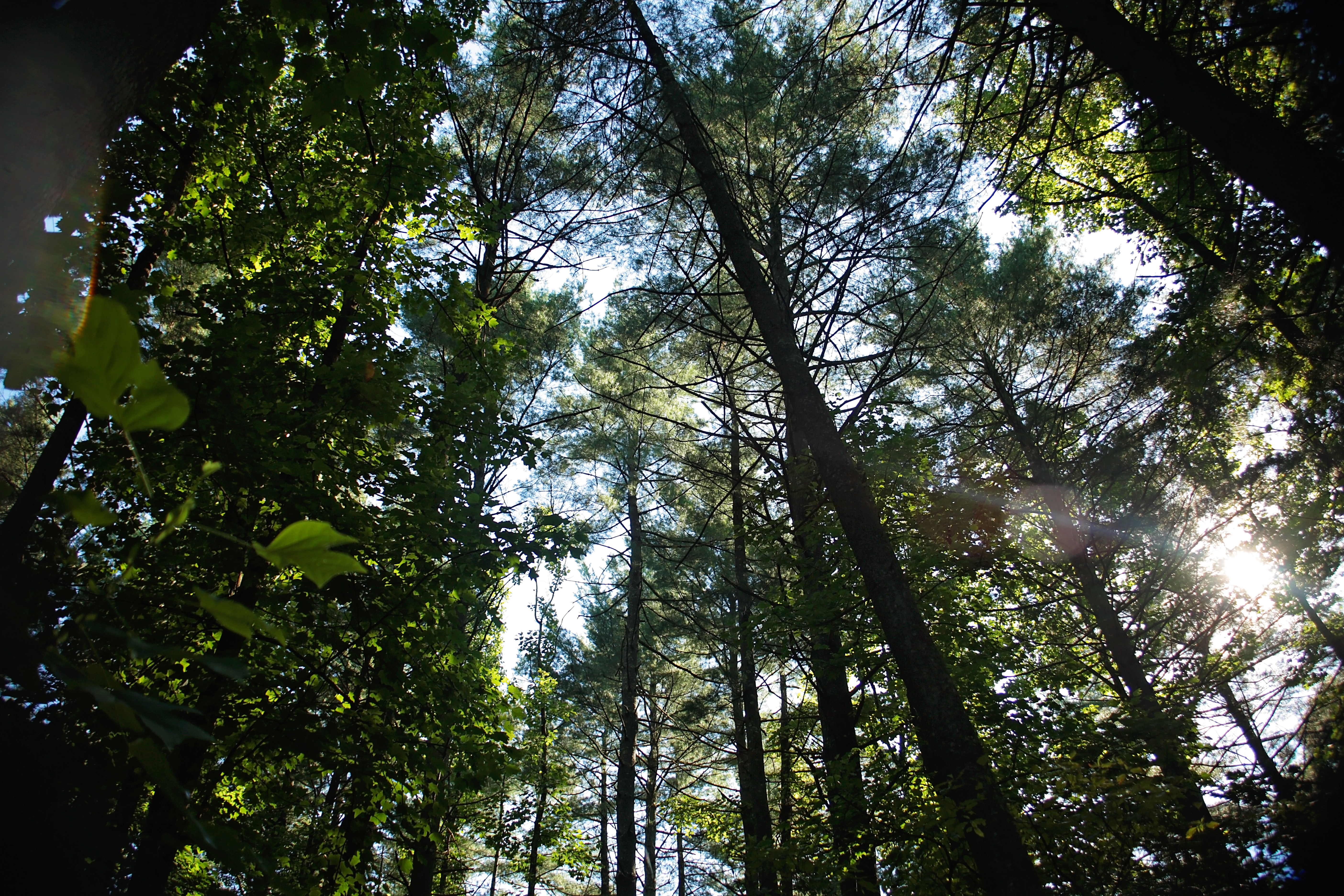 When we first decided to take the repelling and rock climbing classes, I was a bit skeptical. Luckily John, our guide, was awesome and very experienced. Listening to him talk about the different places he has been rock climbing and repelling was so interesting. The more he talked about it, the more willing I was to try. He has been all over the world including places like Switzerland, Nepal, and even part of Mount Everest. We first started out repelling only a 25-30 foot rock just to get some experience. Once we got the hang of that we moved to the 70-foot rock. I was timidly repelling the bigger rock because it looked so far from the ground. I was rushing it, mainly just trying to get my feet back on the ground; but, while I was about halfway down John yells to me, "Don't forget to look around!" and I am so glad that I did. My fears melted away when I saw that the beautiful scenery of the sun shining through the trees, it truly was worth it.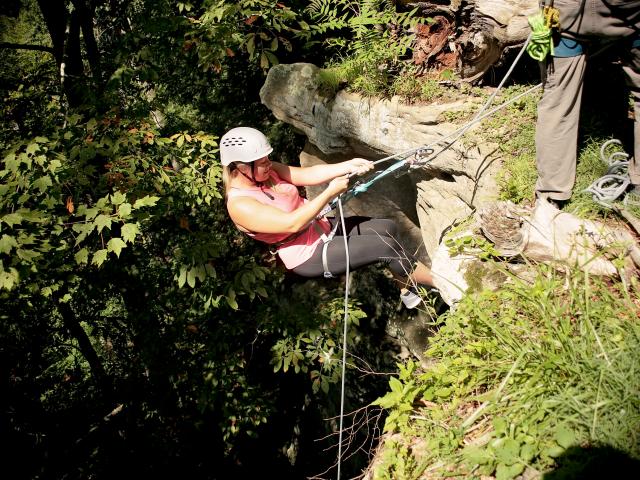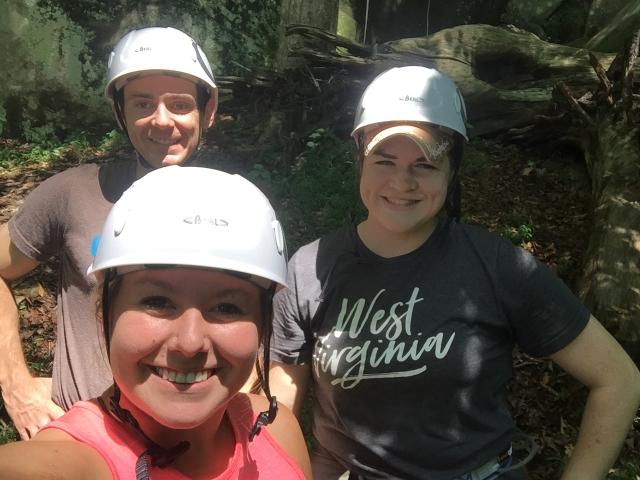 The next thing we did during our trip to North Bend was rock climbing. We climbed the same 70-foot rock that we repelled down. This was my favorite adventure of the day, although it was the most challenging. I will say I was nervous, but our guide, John, walked me through the whole thing. When I got about a third of the way up I can remember thinking to myself, "There is no way I'm going to be able to climb this whole thing." But, with John's help and a change in attitude I was able to make it to the top. I felt so accomplished standing on top of that rock. Smiling down at Hannah and John, looking at the lake below the woods I yelled, "I did it!" I was so proud of myself.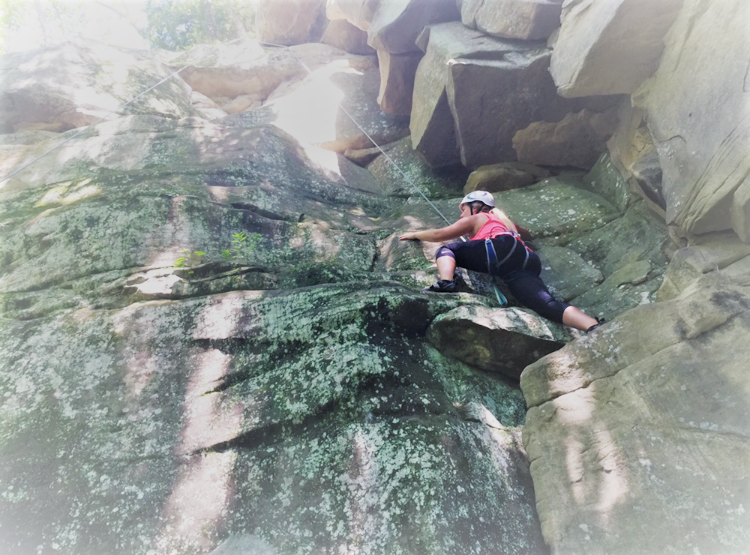 We ended our day with a kayak trip on the lake with Trace as our instructor. Now I had been kayaking before, but never at North Bend. The peaceful lake and beautiful scenery made for a great trip down the lake. While we were kayaking, we even got to see some of West Virginia's wildlife. We saw deer, great blue herons, and even some red-headed woodpeckers. The lake is filled with old trees so you have to watch where you're paddling, but as long as you don't tip it makes for a pretty sweet trip. Trace was sure to always tell us where to watch for trees to decrease the chances of us tipping our kayaks.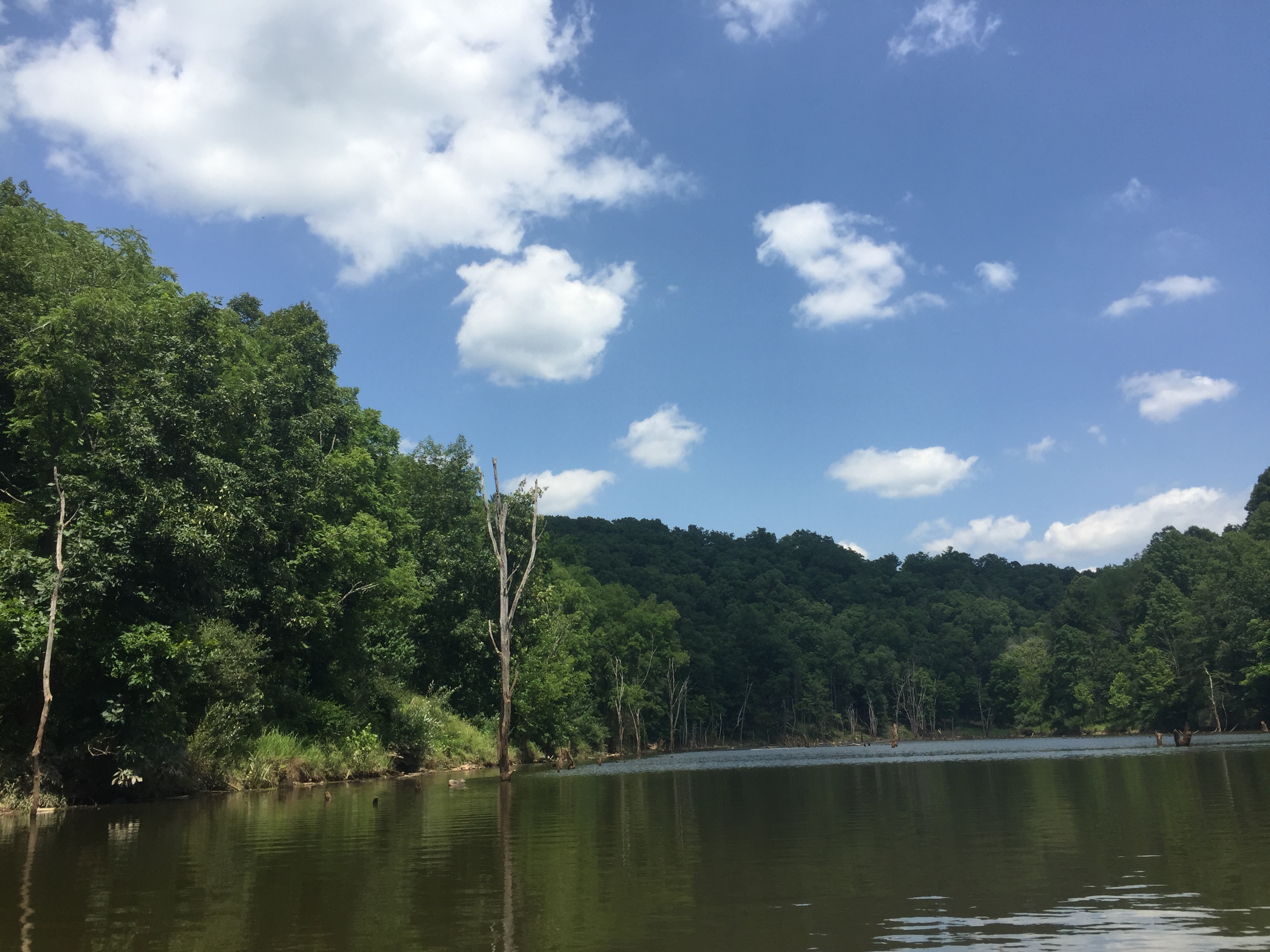 If you are interested in hiking, backpacking, kayaking, repelling, rock climbing, and much more, I would strongly suggest you check out the quest classes at North Bend State Park. The guides will teach you step-by-step how to do these things and you will walk out feeling accomplished (even if you're a beginner like me).
Learn more about North Bend's Quest Adventure Series Here: Quest Information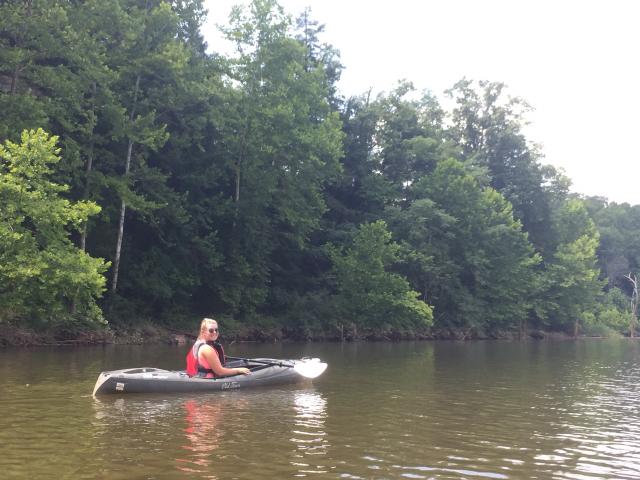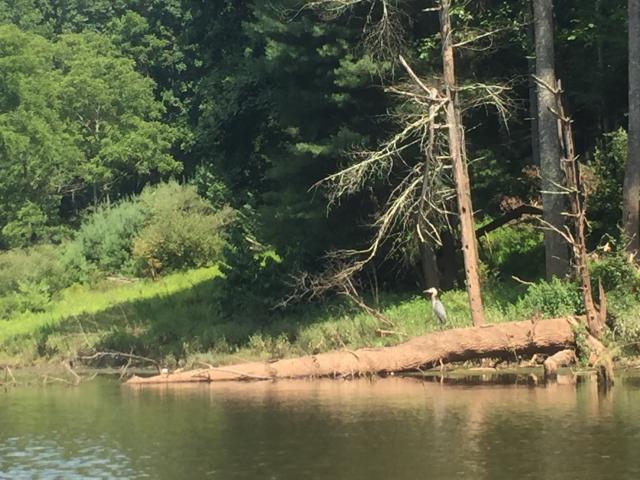 ---
Story & Photos by Jenna Daugherty