Homegrown favorites make a visit to Greater Parkersburg surprisingly delicious. Here are 7 must stop locations for handcrafted gourmet foods and gifts – all made right here in West Virginia and Ohio!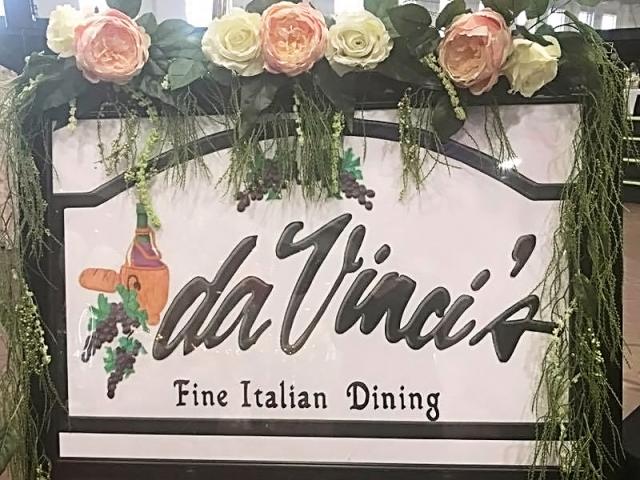 You know a restaurant is good when the line is almost always out the door. And that's the way it's been for nearly 40 years at DaVinci's Italian Restaurant. A mainstay in the local community, the restaurant offers a mix of classic Italian fare and few unique dishes – such as the Spaghetti Mona Lisa and the trademarked (that's right!) German Pizza.
The traditional spaghetti is baked with mushrooms, peppers, pepperoni and mozzarella cheese. The fresh baked pizza is topped with a signature horseradish sauce, tender corned beef, sauerkraut and mozzarella cheese. Yum!
DaVinci's was named one of seven area eateries among the top 101 best places to dine in West Virginia.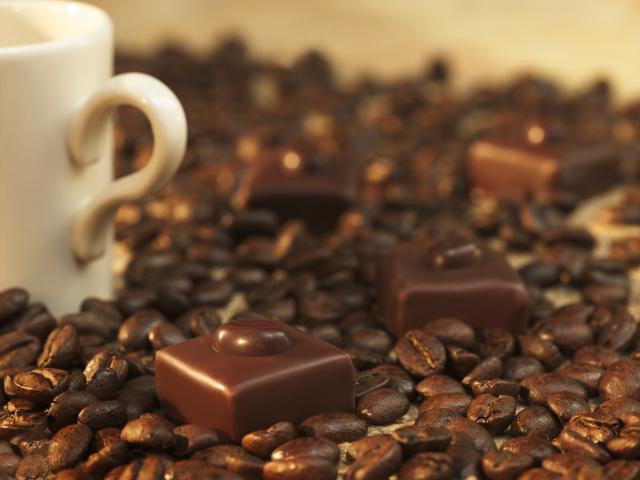 Made locally but acclaimed worldwide, Holl's Swiss Chocolatier offers a taste of Switzerland. Every piece is handcrafted using recipes learned by Master Chocolatier Fritz Holl in Switzerland in the 1940s. (Open Mon.-Sat. 10-6)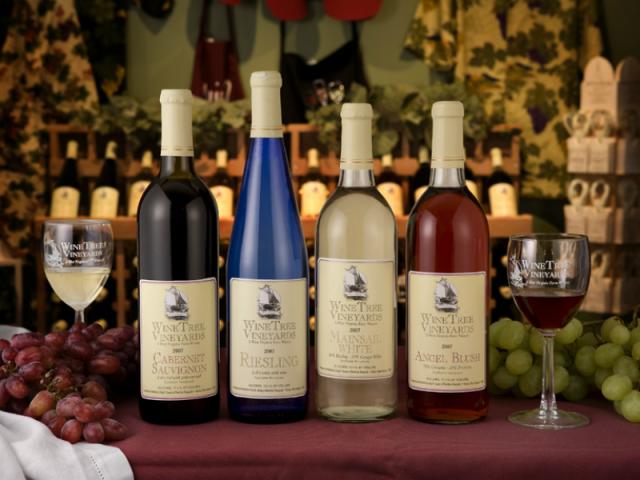 Wash down your delicious chocolates with a glass of wine from WineTree Vineyards, where free tours and wine tastings will entice all your senses. Traditional European and American varietals are carefully produced using modern methods and the finest ingredients. (Open 10-6 Tuesday through Saturday and 1-5 on Sunday)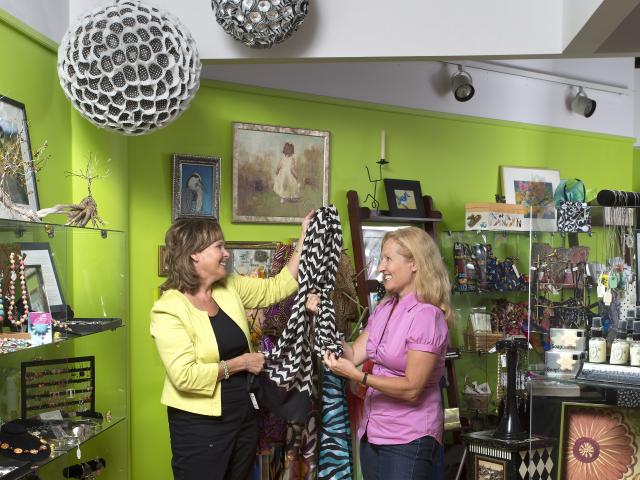 Want a take-home gift or keepsake from your visit? The Parkersburg Art Center's Zocolo Gift Shop is a "marketplace" of eclectic, colorfully crafted items, ranging from paintings and pottery to jewelry and more by local artists.  While you're there, enjoy the center's dynamic, contemporary gallery exhibits.  (Open Wed.-Sat. 10-5)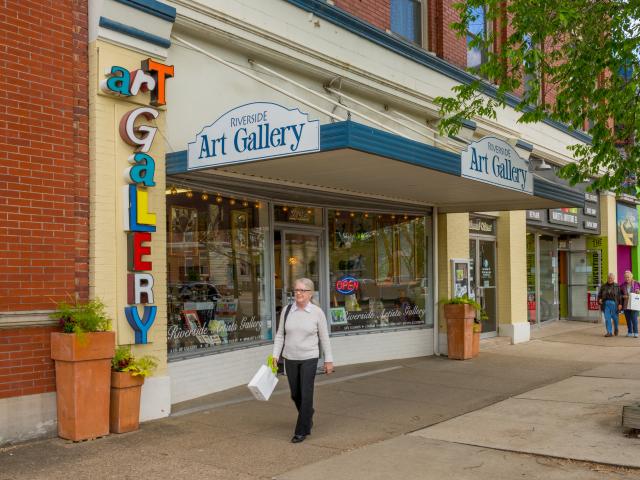 Another perfect stop for a handmade item is the Riverside Artists Gallery. One-of-a-kind art and gifts are created by local artists. Handcrafted artwork including stained glass, fabric art, jewelry, ceramics, ornamental ironwork and more. If you have time, stay for an art class or workshop. (Open Tuesday-Sat. 10-5)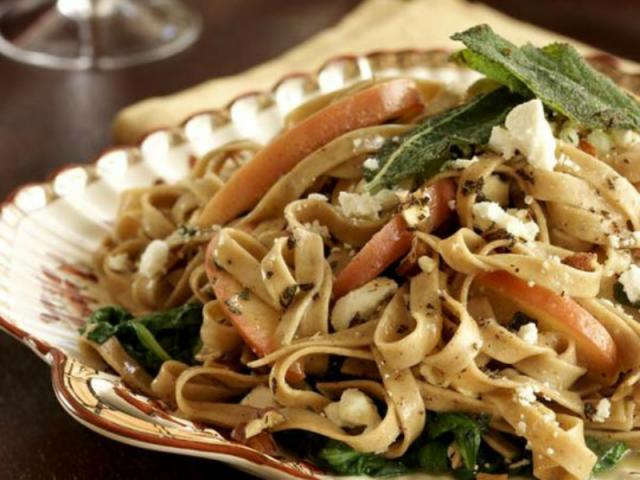 For the ultimate pasta experience, a visit to Rossi Pasta Factory Outlet is a must. A testament to its quality, companies like Williams-Sonoma, Fresh Fields, Harry & David, and Ritz Carlton Resorts have trusted Rossi for years.  (Open Mon-Sat. 10-6)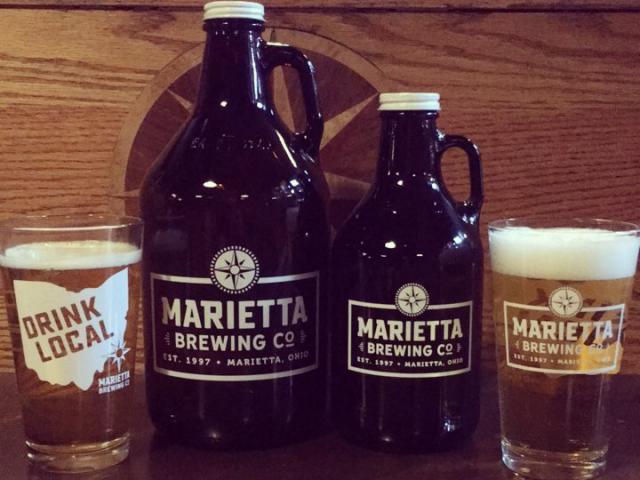 Finally, before heading home, make sure to make time for a stop at the Marietta Brewing Company (MBC). This microbrewery sits near the confluence of the Ohio and Muskingum Rivers. Open seven days a week, the restaurant serves up a variety of pub food that compliments any of its brews.
A local favorite is the Estella's Raspberry Wheat.  This American wheat ale features loads of Raspberry for a nice fruity flavor. It's dry, tart, thirst quenching, and will have you coming back for more! Looking for a non-alcoholic drink!? MBC's homemade root beer is a great option! Made with 100% pure cane sugar, it'll have you thinking about your childhood in no time!
---
Additional Places to Find Items Made in Greater Parkersburg:
The North End Tavern (The NET)
Specialty Coffee:
Dining: