When you paddle up Duck Creek you will experience tree-shrouded still water. One interesting thing you will encounter on this trip is the Pratt Truss Bridge, invented by Thomas and Caleb Pratt in 1844.
Discover the peacefulness of Duck Creek. Paddle with family and friends and become one with nature. The deep foliage and still water is a perfect habitat for a variety of different animals, fowl, and fish.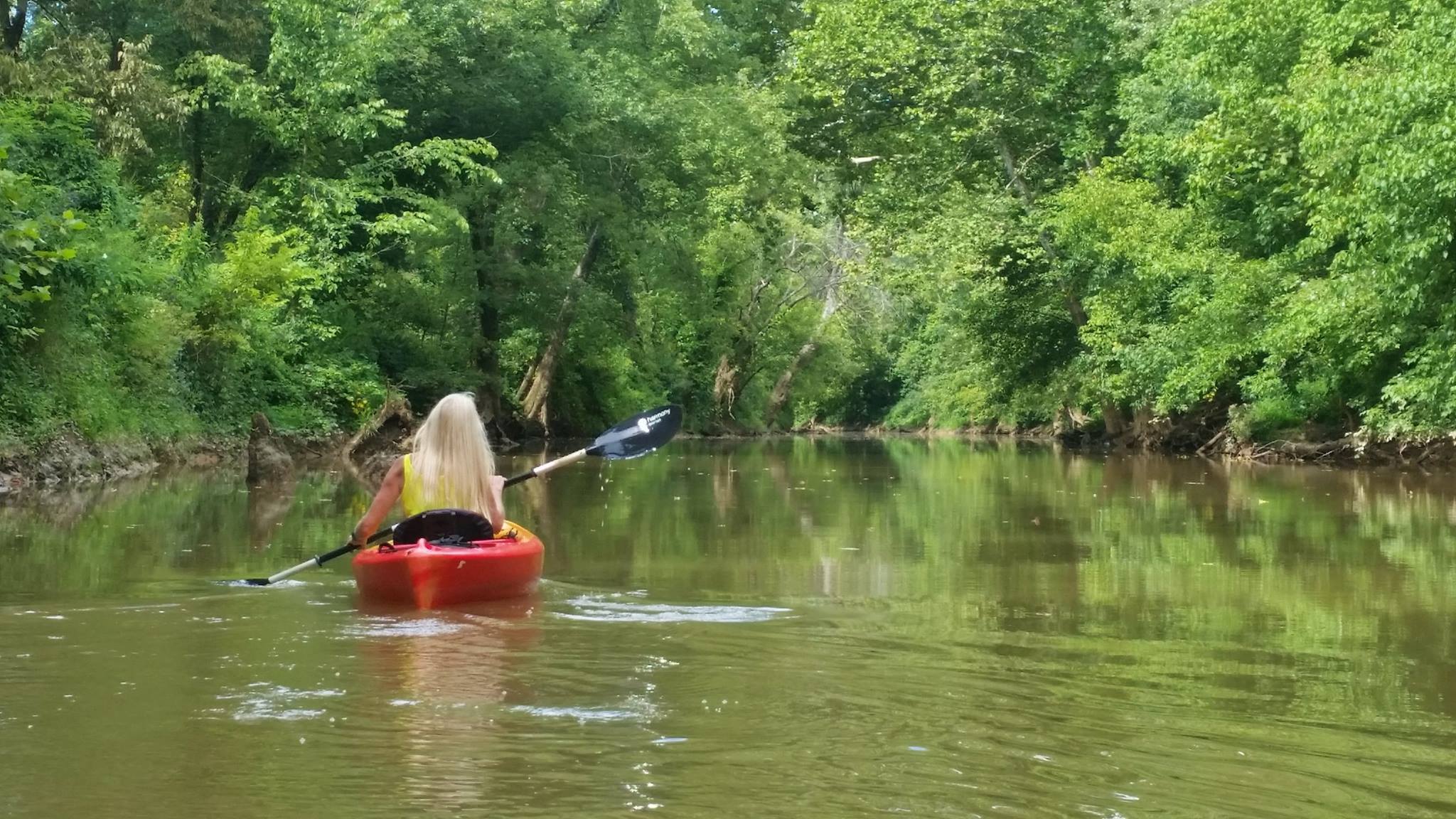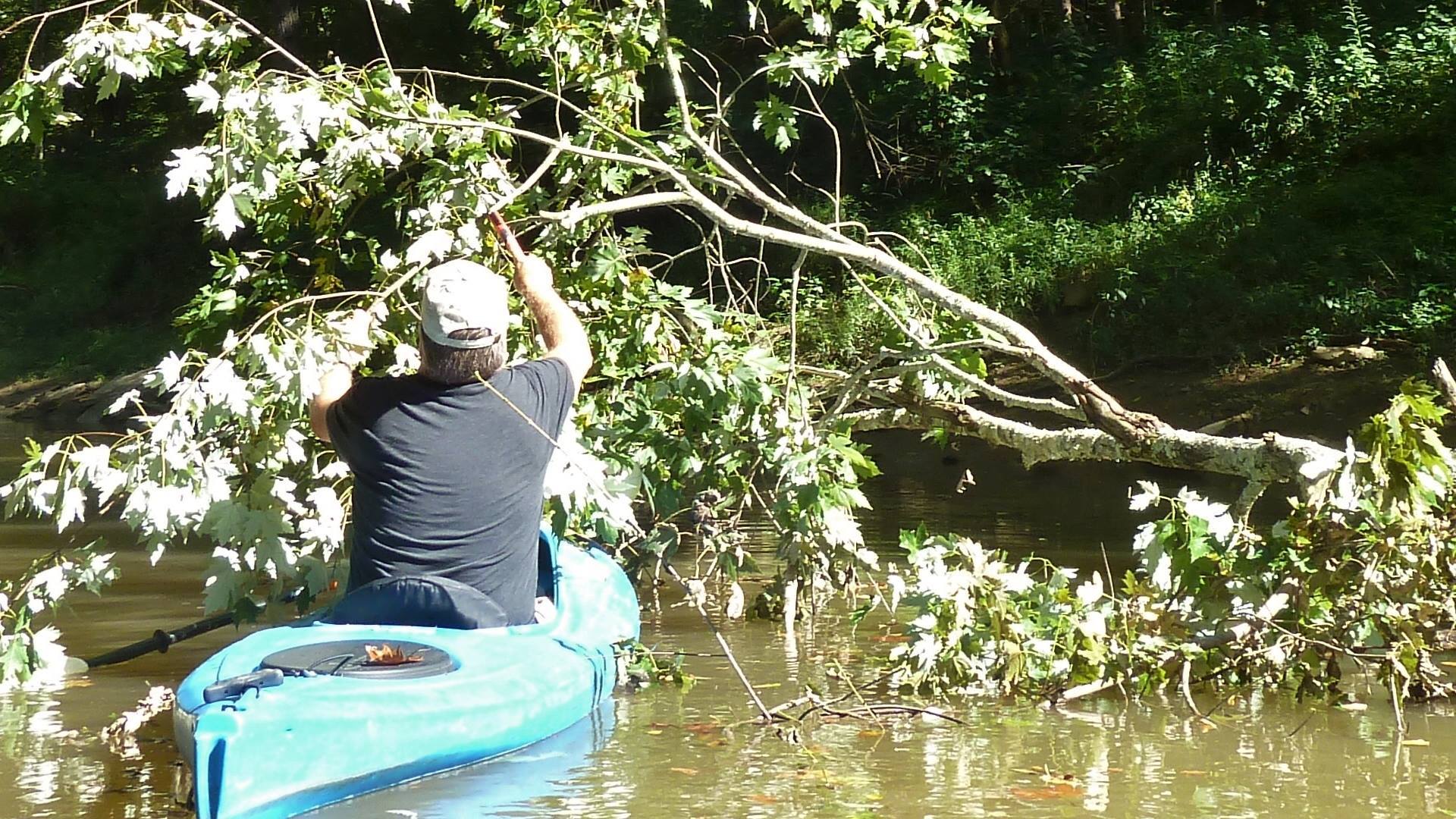 Vickie Morton & Duane Jones paddled 5 miles one way on this summer evening. As seen in the above photo, Duane carries a folding saw, so that he can cut his way through unexpected obstacles.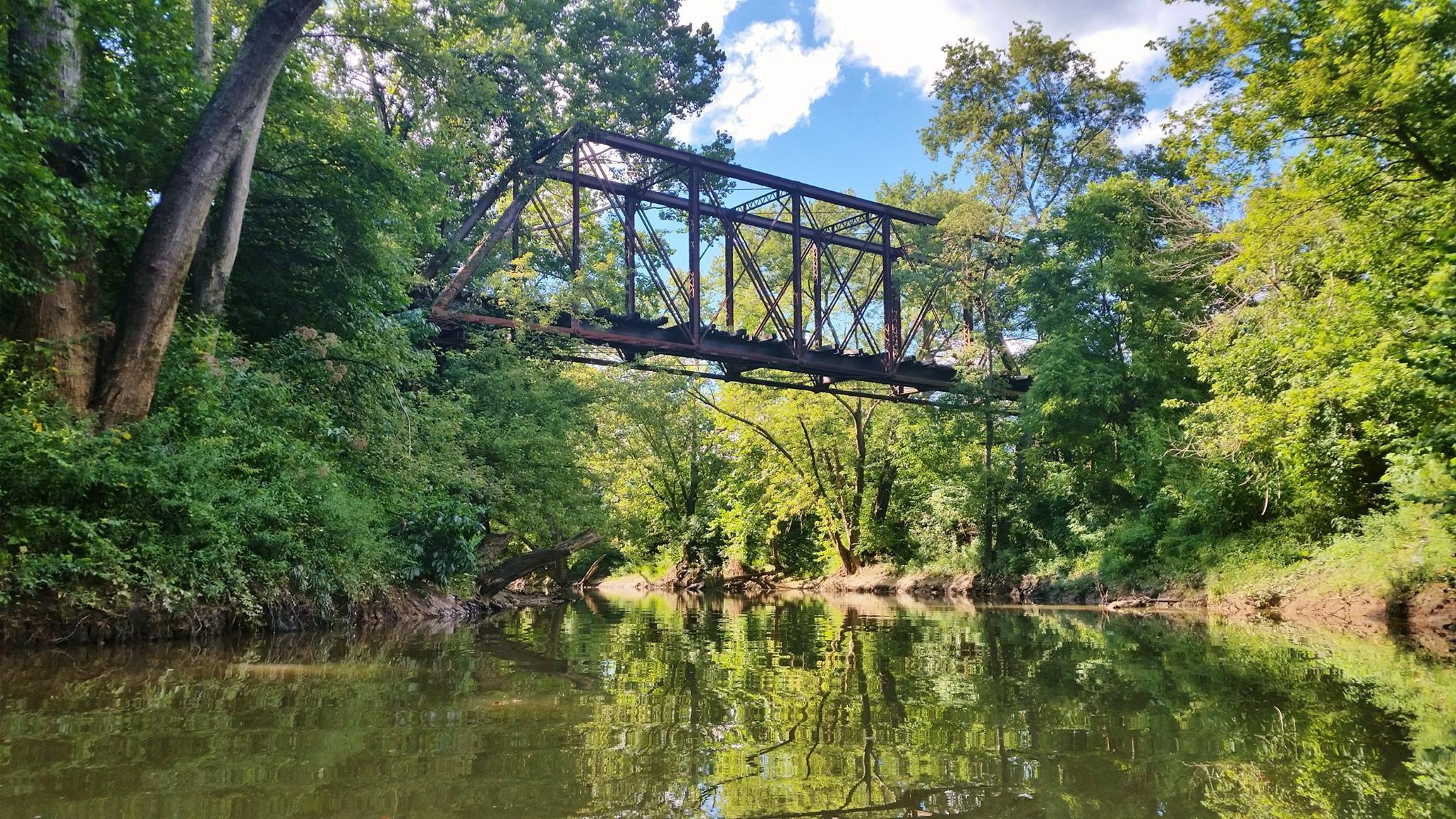 This is a Pratt Truss Bridge, invented by Thomas and Caleb Pratt in 1844.
Truss bridges are the oldest known bridges of the modern era. Truss bridges have long horizontal beams along the top and bottom of the bridge structure, connected by angles 'trusses' that make triangle shapes.
The trusses spread the loads on the bridge across the whole bridge structure. Truss bridges use the bridge materials efficiently and are economical to construct.
The trusses on this bridge point downward and towards the center, so that means it's a Pratt Truss bridge. The diagonal trusses are under tension, and the vertical trusses are under compression.
The maximum length of a Pratt truss bridge can be 250 feet; this bridge is generally used for railroads.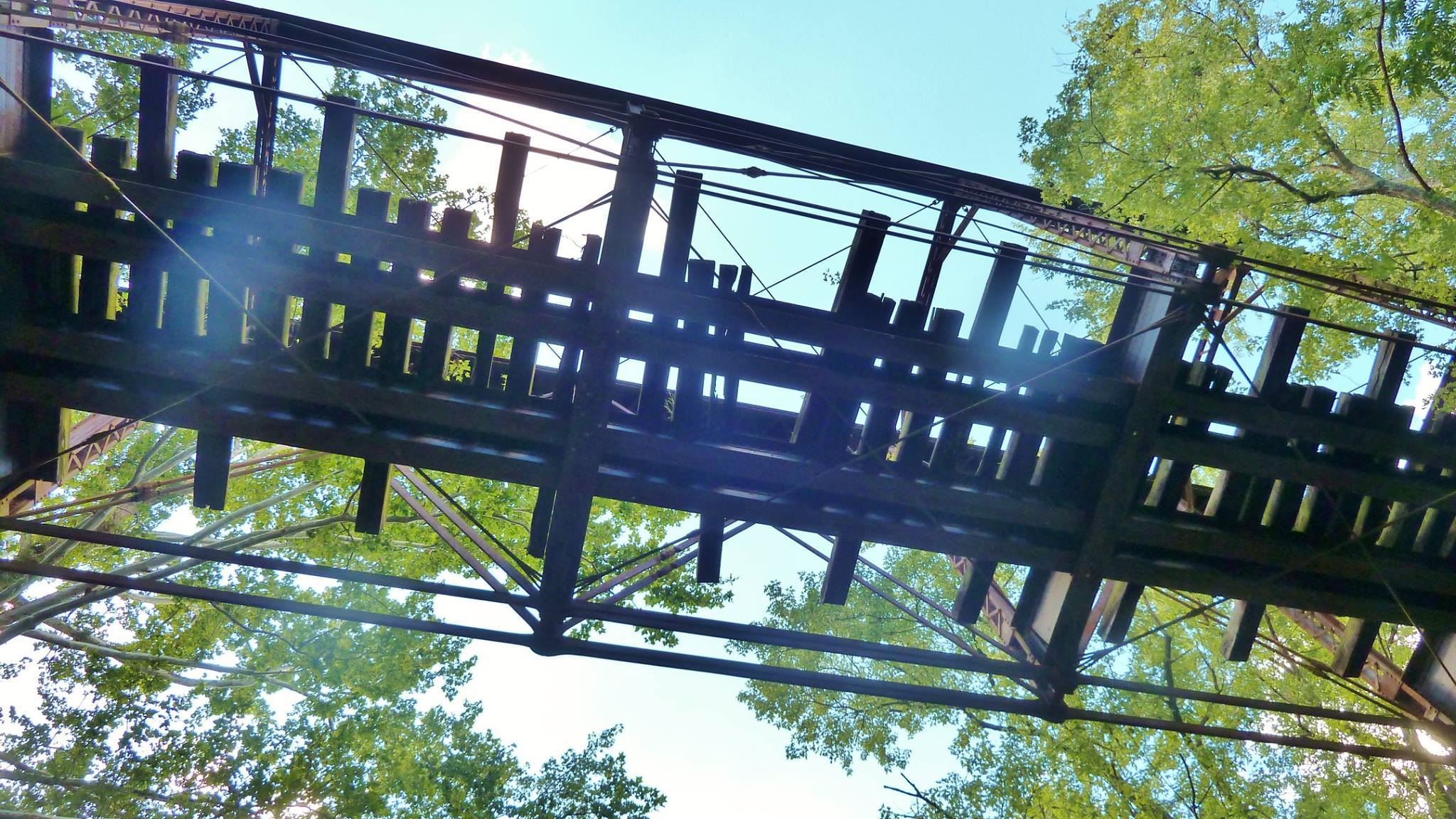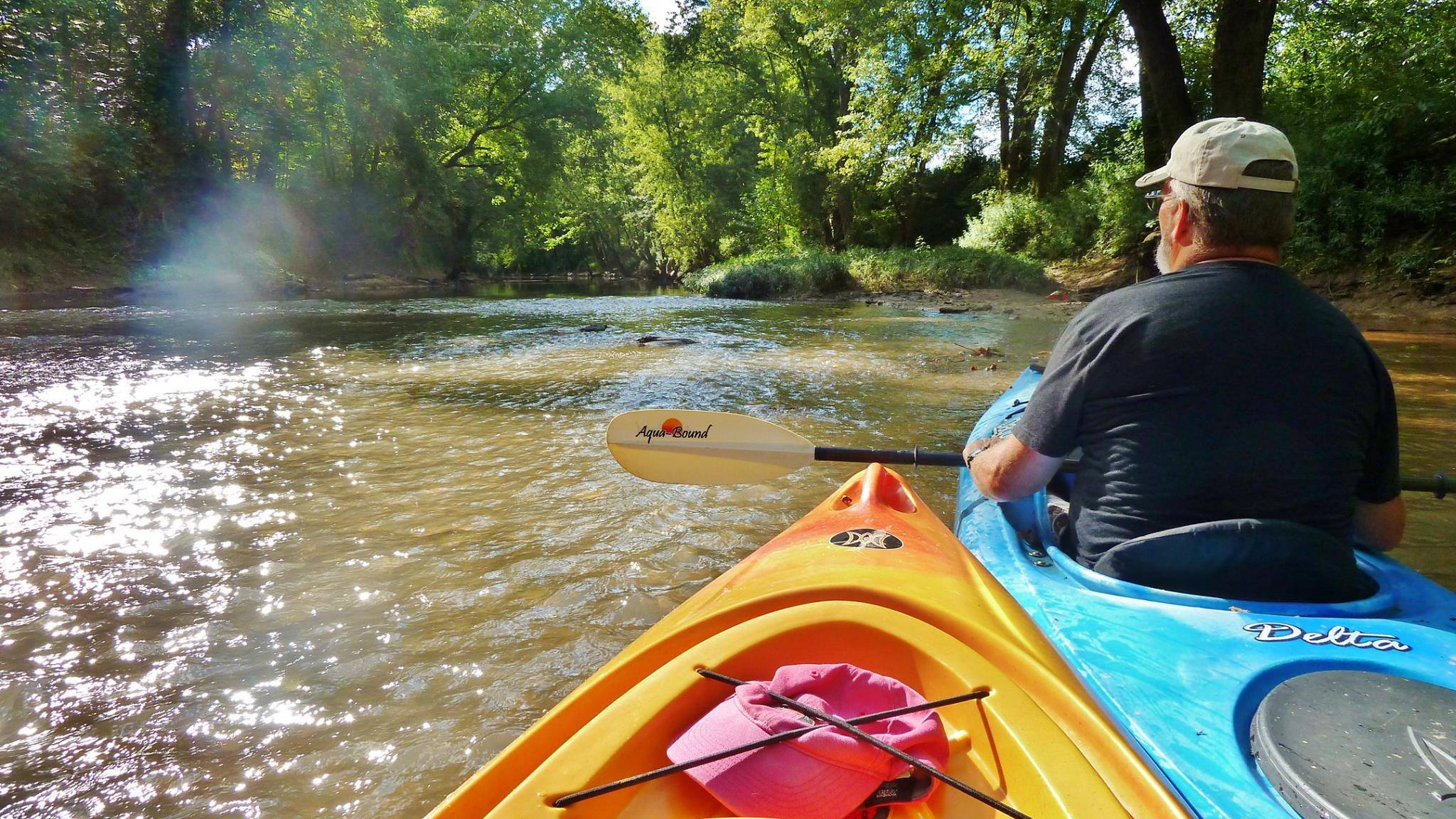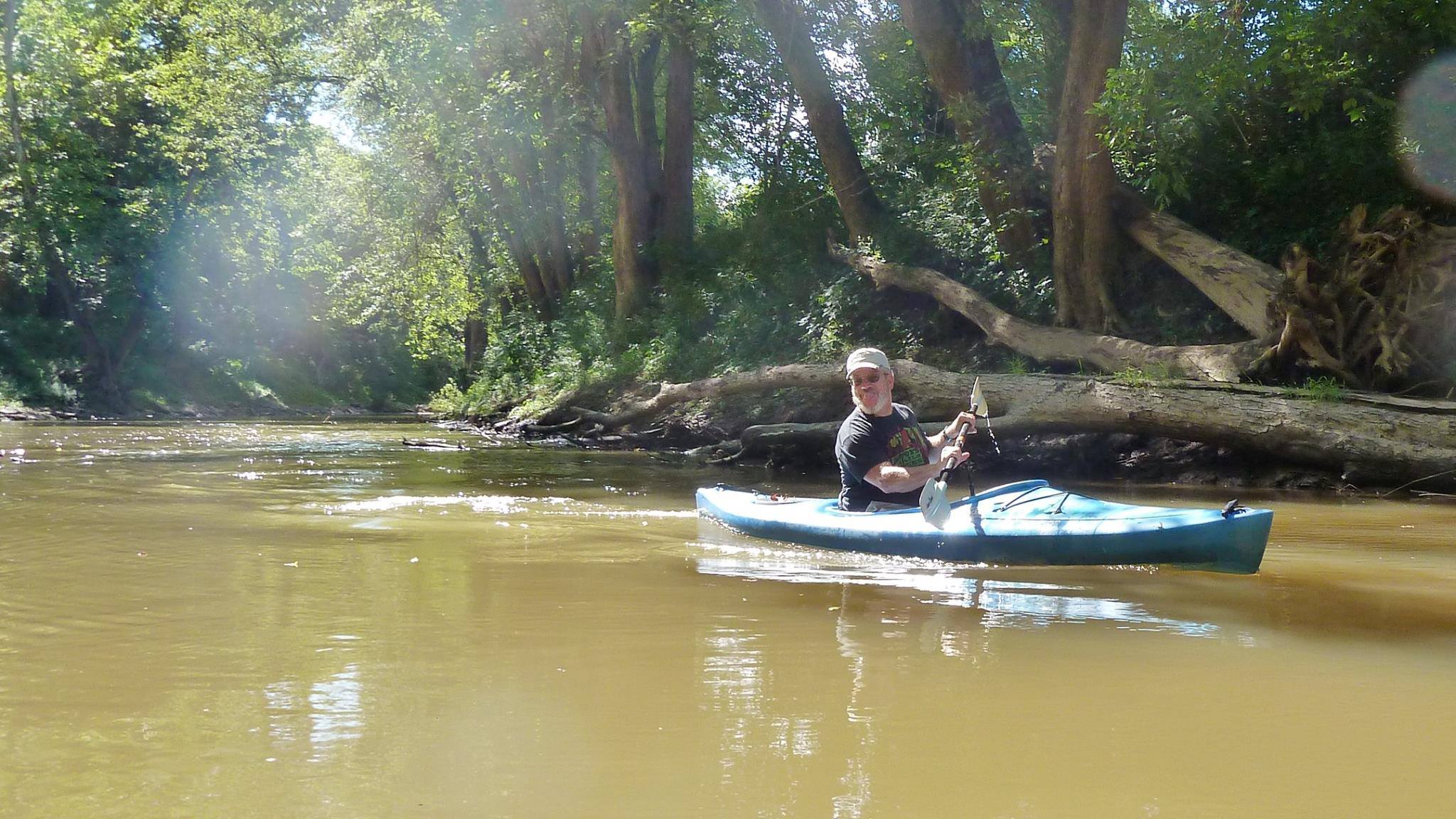 Duane and Vicki had to portage over two shallow spots on the way upstream but paddled the entire way back. They made it 5 miles up Duck Creek, and could have gone further, but were running out of daylight.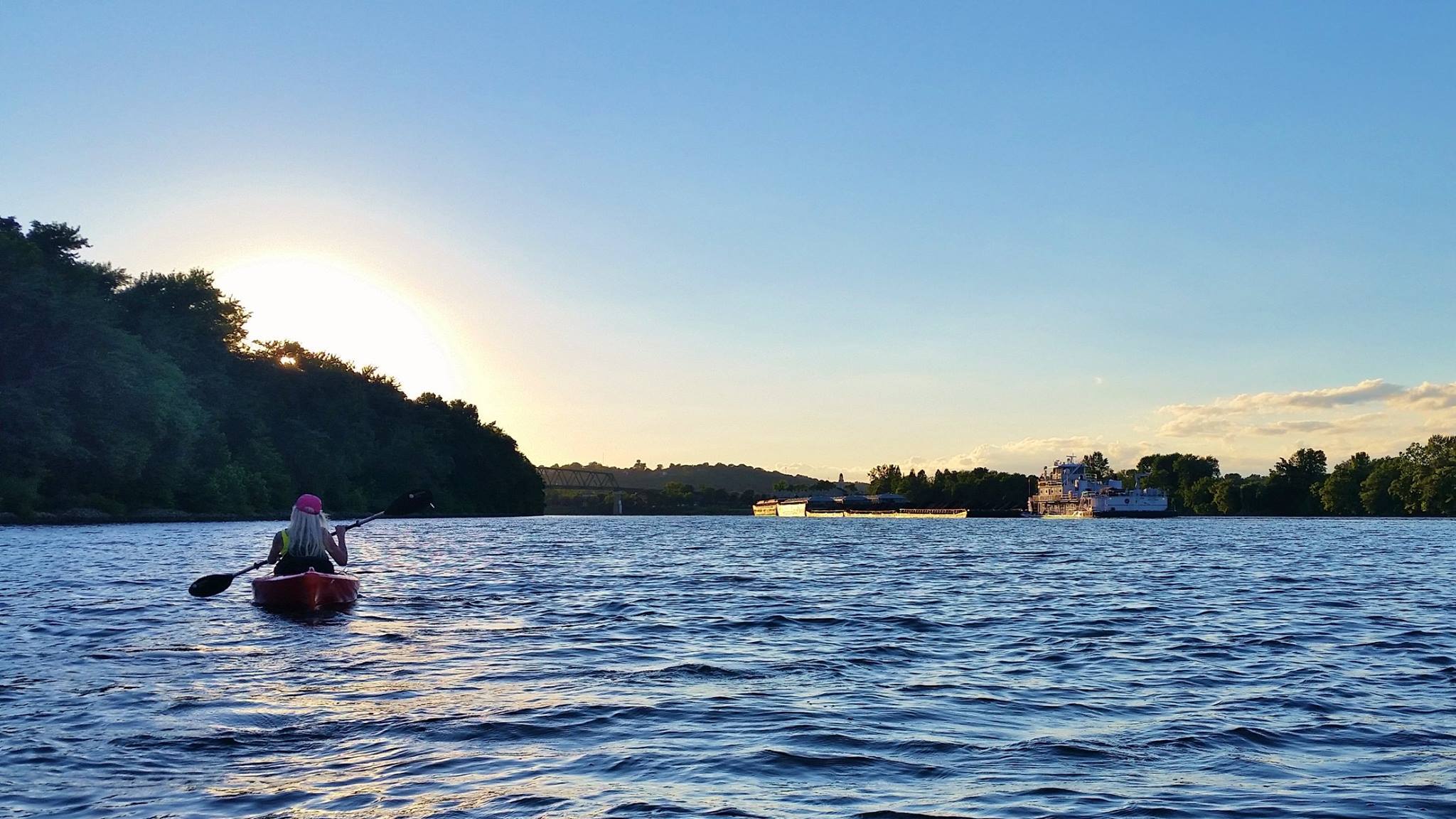 Heading back to the Ohio River to the Williamstown Boat Ramp, with commercial traffic in the navigation channel on the right.
Directions and Maps: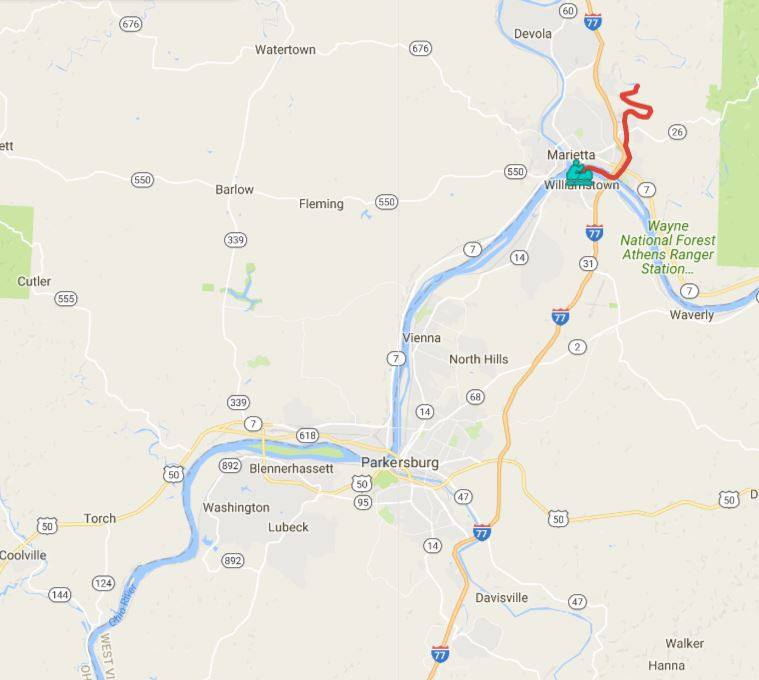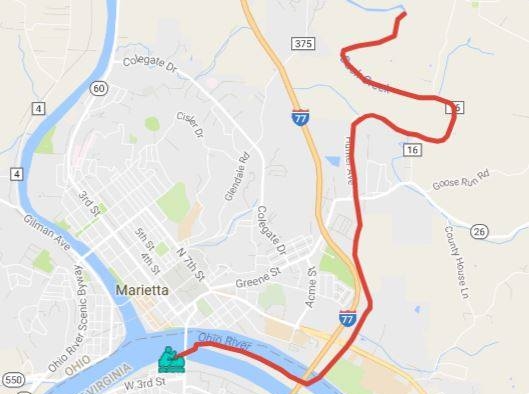 Put-in/Take-out: Williamstown Boat Ramp. GPS Coordinates: 39.406995, -81.450081
The above photo is of the Williamstown Boat Ramp.
---
Find more information about the Ohio River Water Trail – Parkersburg, WV
More trip information and the official, downloadable Ohio River Water Trail Map at greaterparkersburg.com/ohio-river-watertrail/
Like and Follow on Facebook: facebook.com/OhioRiverWaterTrailPKB/
Photo Credits: Vickie Morton & Duane Jones