"We keep the quality at the very highest of standards possible," Travis said of the coffee they serve at Stoked Coffee in Marietta, OH and Parkersburg, WV.
Coffee is a staple of the American way of life, and there are so many places to get that coffee fix. With that said, the Greater Parkersburg area is home to a couple of local coffee shops that are guaranteed to hit the spot. Stoked Travis and Angela Christman had aspirations for Stoked Coffee in 2005 when they saw a need for a coffee shop with a drive-thru.
"A friend of ours had traveled out West, and he had seen those popping up in the Western United States. He said that when he travels out West, he sees more and more of them. He said, 'You guys ought to consider doing that here.' We went to another business and noticed that they had coffee shops but there were no drive-thrus," Travis said.
Shortly thereafter, Travis and Angela went to look for a good location to open up a coffee shop in Marietta. They also started looking for suppliers and started to analyze if Stoked Coffee would be a profitable business to run. They then found a location in Marietta that was the right fit for the business then, their partners, Duane and Valerie Huck joined them in their efforts to help grow Stoked Coffee.
"We finally found the current place where we are located in Marietta at 302 Pike Street, and we ended up opening up in November of 2007. We've considered expanding off and on over the years, but we never had the right timing or had the right location at the right time. It was a matter of all those sequences," Travis said.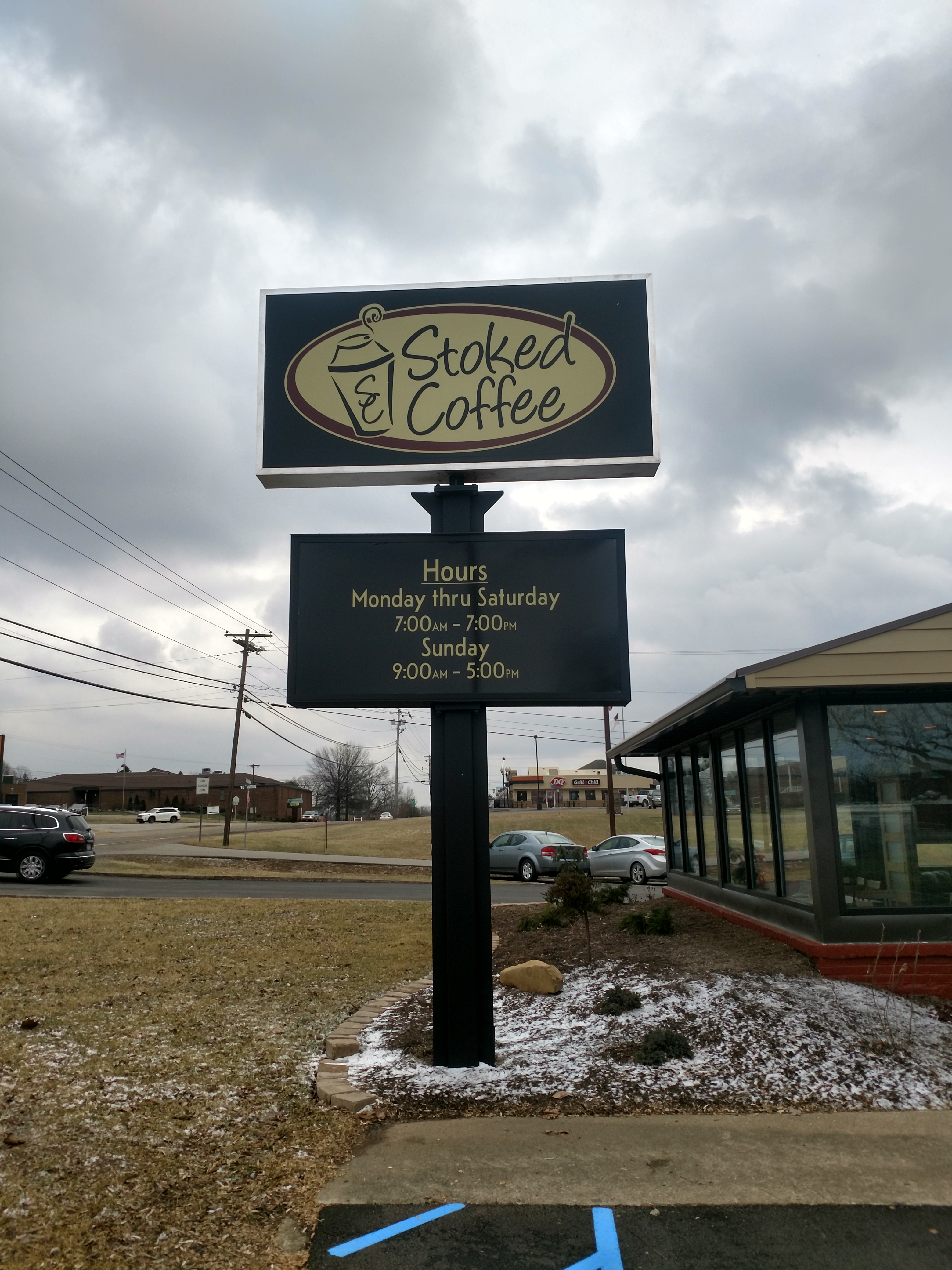 The Christmans were searching for a new location around the area to grow Stoked Coffee, and they found that their current location on 1606 Blizzard Drive in Parkersburg met their standards at the right time. The expansion might not be done, but there is one big obstacle that needs to be cleared for that to be a possibility.
"I think that question (of further expansion) is up in the air because it all depends on how well this location (in Parkersburg) does. Even though there are a lot of similarities between our two locations and the two communities, there are some differences as well," Angela said.
Those differences are related to the influx of traffic and customers between the Marietta and Parkersburg locations, but the biggest similarity between them was the number of customers around the holiday season. Between that boost in business and a decent following on social media, Stoked Coffee is in a good spot to succeed. Since its beginnings in 2005, Travis and Angela Christman have learned their fair share about running Stoked Coffee.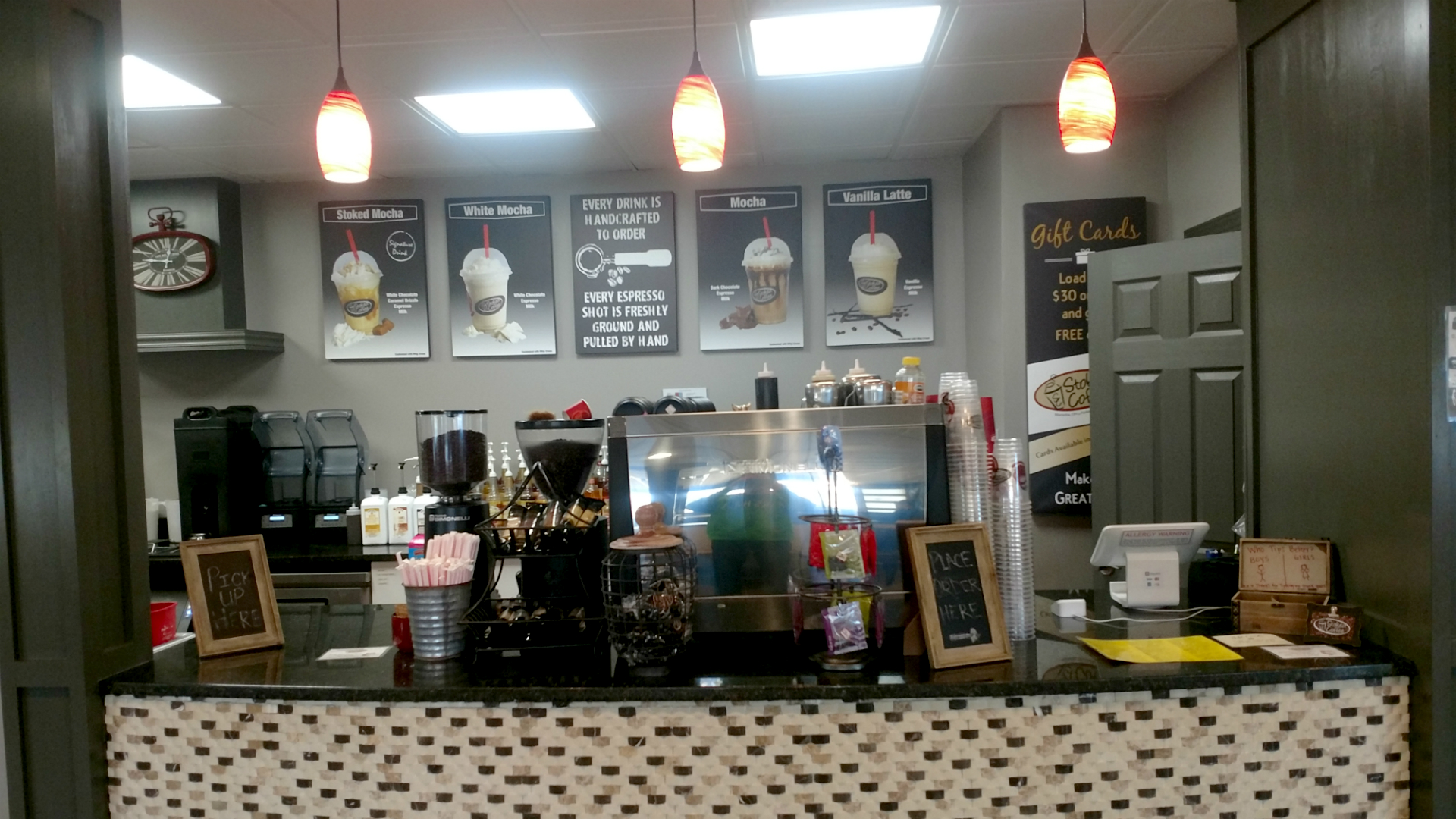 "I think what we've learned about this business that has made it so successful is that we knew that this was an affordable luxury. It is a very high-end product, and we do serve the best quality beans in the world. They're made with the best equipment in the world, and yet, it's an affordable treat for people, so that has been a key to our success. We keep the quality at the very highest of standards possible," Travis said.
"We do use that top five percent of the beans in quality that are made in the world. We have people who travel, and we have some clients who are here from Germany or Italy or France. Some of them can't speak English, but they'll be able to choose what they want from the menu. The ones who do speak English say 'Wow. This reminds me of home. This is what I can get in Europe' and that's exciting that you have this and can offer it here," Angela said.
The future is bright for The Christmans, and it's easy to see why you should get excited about Stoked Coffee.