Experience the great outdoors from your canoe or kayak on Worthington Creek and the Little Kanawha River!
This route passes under 140 years of highway history. Immediately north of the Put-in at Corning Park, you pass under the State Route 47 (Staunton Ave) bridge. This road was originally the Staunton-Parkersburg Turnpike, built by the State of Virginia in 1825.
In the early days, there was contention between the western and eastern parts of Virginia. The cultures were different Plantation owners with civilized etiquette versus Mountain men on the wild frontier. The Virginia legislature made several attempts to ease the situation, one such attempt was building the Parkersburg-Staunton Turnpike, that would link the state together and form a trade route over the Blueridge and Alleghany Mountains to the Ohio River Valley.
But it just wasn't enough and during the Civil War these tensions broke loose and the western counties separated from Virginia forming a new state, West Virginia.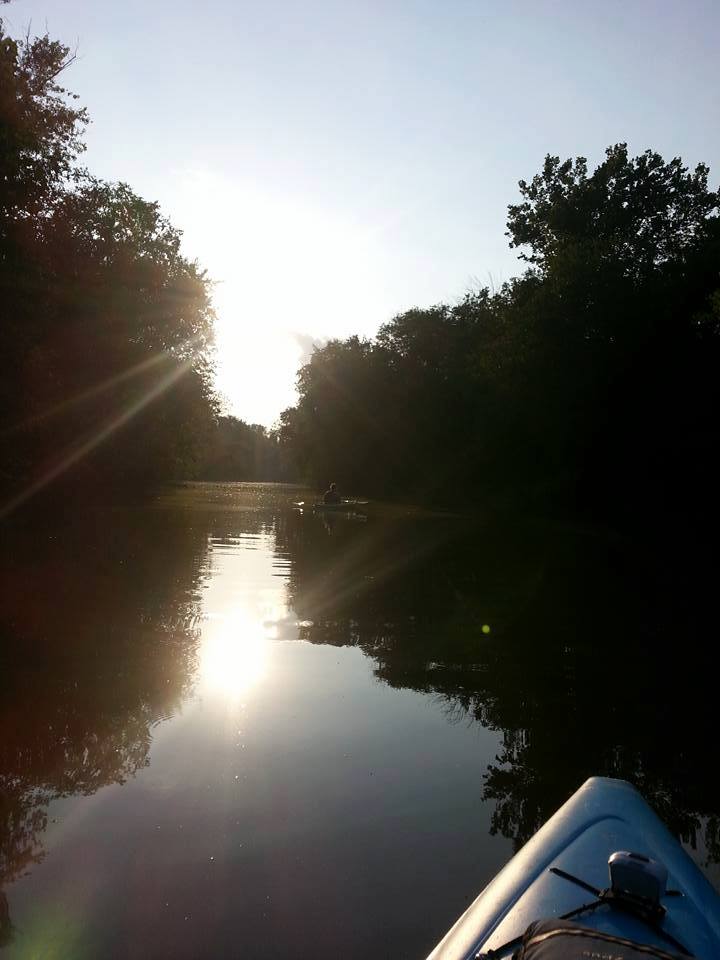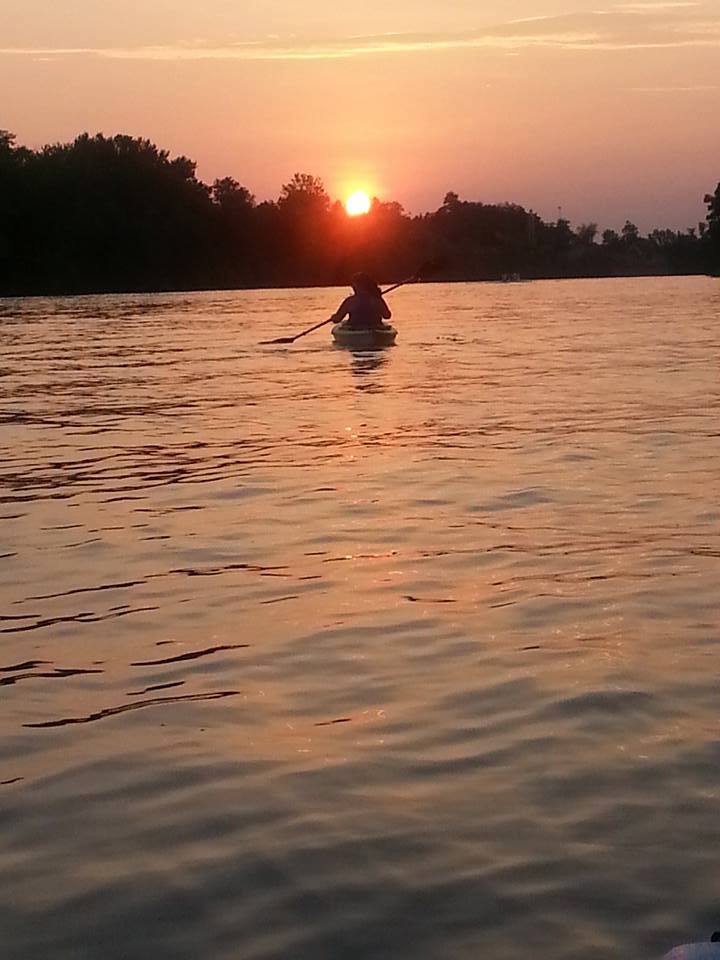 The photo on the Left: Worthington Creek. Conditions vary on Worthington Creek, this group made it two miles upstream.
The photo on the right: On the Little Kanawha at sunset. West Virginia boating regulations require lights between sunset and sunrise. "Manually propelled vessels shall have ready at hand a lantern showing a white light which shall be temporarily exhibited in sufficient time to prevent collision".
The RT Mileage: 5.3    Hours: 2.5
Fun Fact: The section of this paddle trip along the Little Kanawha River passes under the I-77 bridge, built in 1965.
Directions & Maps: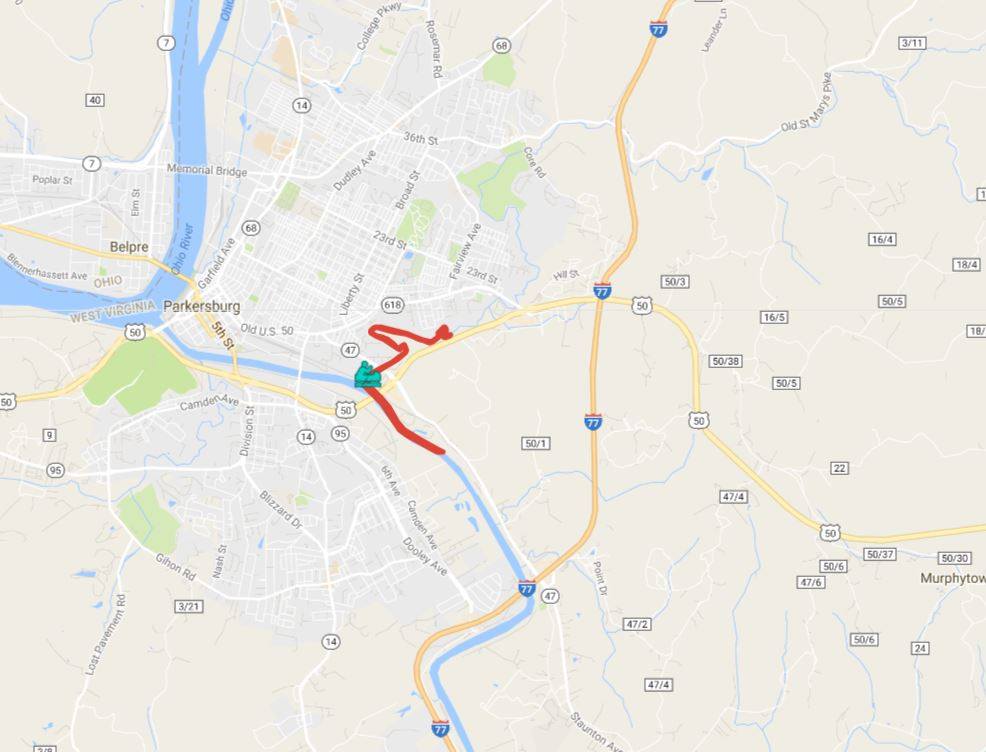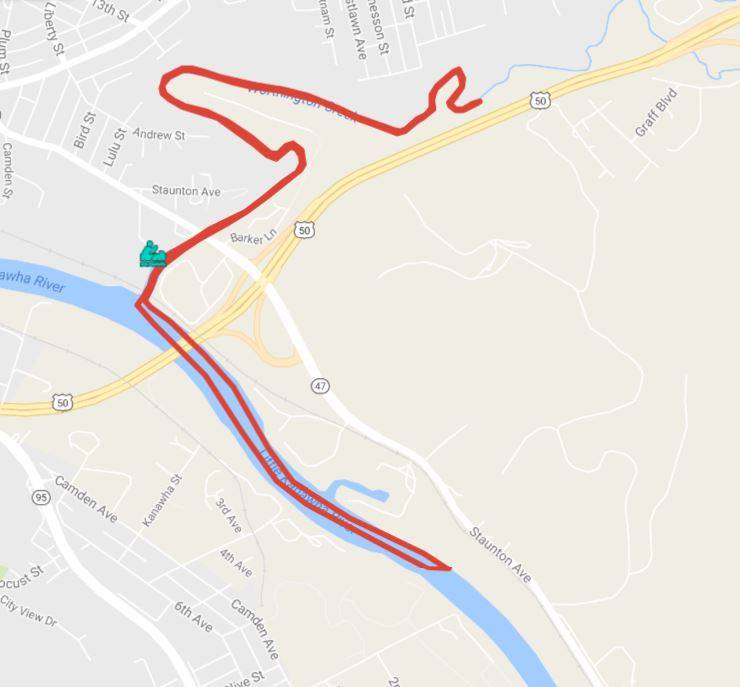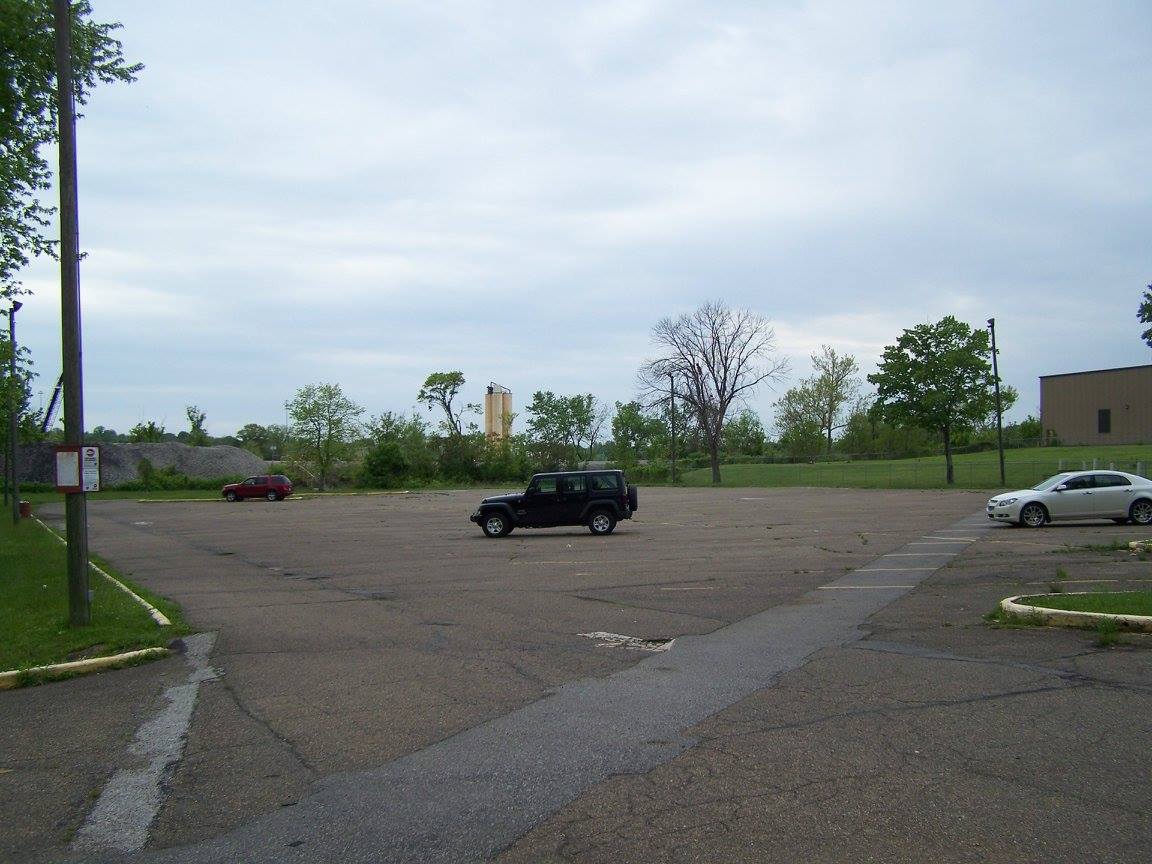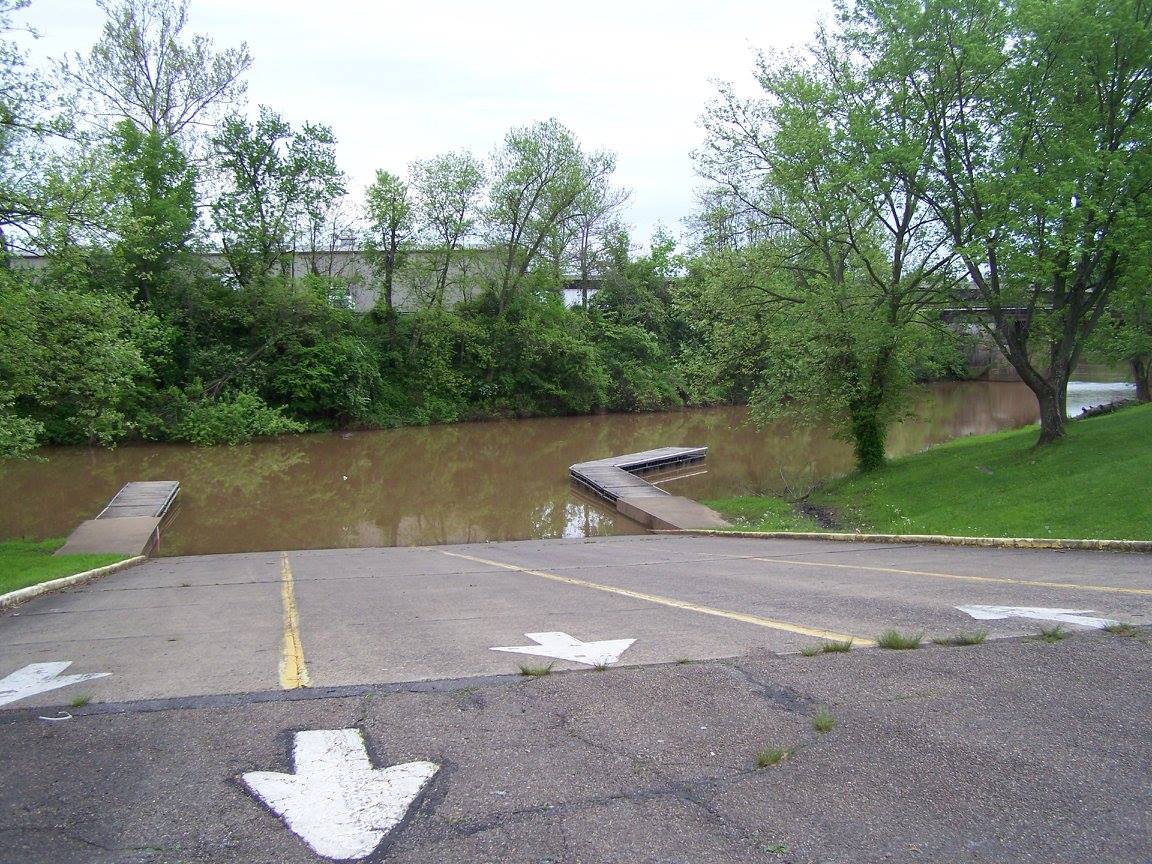 Put-in/Take-out: Corning Park. GPS Coordinates: 39.258694, -81.53552
---
Find more information about the Ohio River Water Trail – Parkersburg, WV
More trip information and the official, downloadable Ohio River Water Trail Map at greaterparkersburg.com/ohio-river-watertrail/
Like and Follow on Facebook: facebook.com/OhioRiverWaterTrailPKB/
Photo Credits: Greater Parkersburg CVB, Lloyd Roberts & Tina Lang