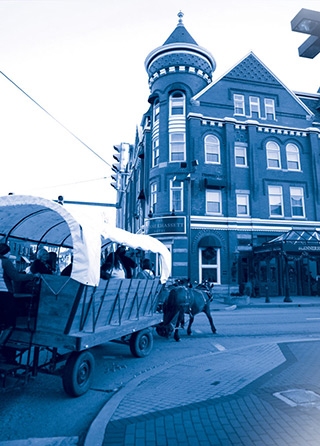 Winterfest
Join us in downtown Parkersburg for a celebration of the season on December 2nd, 2023 from 3:30pm to 6:30pm.
Winterfest has been created to draw people to downtown for an evening of family fun. Several downtown businesses will be open, along with various downtown museums and attractions.
The event is free and open to the public. Enjoy shopping and dining at downtown businesses, music, a tree-lighting ceremony, a Christmas movie, train rides, and more. Bring your little ones to visit with Santa and participate in other kid-friendly activities. Finish off the evening with fireworks.
Winterfest happenings will take place immediately following the Parkersburg Christmas parade until the Winterfest Tree Lighting Ceremony at 6:15 p.m.
We will have the following performance schedule at Bicentennial Park:
3:30 PHS Red Wings
4 :00 Jack Comeau "Moon King"
4:45 PSHS Southern Belles
5:45 PSHS Madrigal Choir
For the latest information, go to downtownpkb.com